Full-Spectrum LED grow light for indoor areas
High efficient, even no cooling required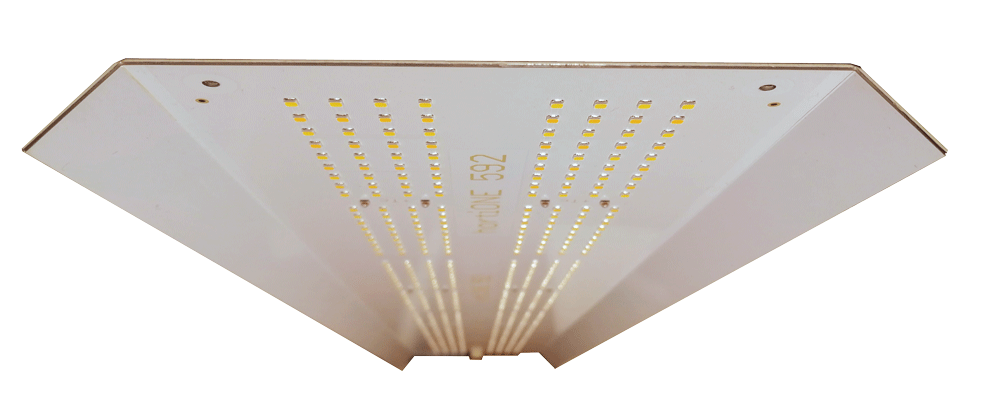 Supports diffuse lighting through reflections
Improved light guidance

LED grow light for indoor applications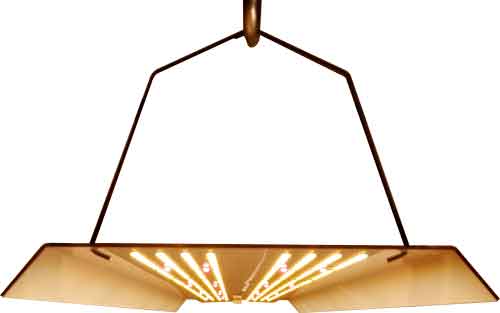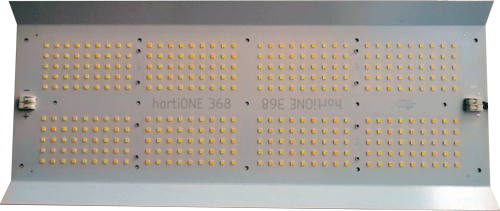 MID-Power LED (Full-Spectrum, 3500K) combined with High-Power Hyper-Red (660nm)
hortiONE 368 & hortiONE 592
LED grow light for indoor cultivation

Carefully selected LEDs in a hybrid design – mixed Mid  & High-power LED technology.

Angled board! Designed as a reflector for improved light guidance and stability. Increases amount of diffuse light in your cultivation area.

Neutral-white -bright- light for a real colour rendering and natural growth of your plants.
Suitable for
Designed to be a cost-efficient, cutting-edge Solution in indoor growing environments.

Full -broadband- spectrum, suitable for all phases and all common plants
High efficient mid-power LEDs combined with the most powerful high-power – 660nm Hyper Red-  LED leads to astonishing results.
The 1 / 10  ratio between Hyper Red (660nm) & Far-Red (760nm)  can effectively contribute to the so-called "Emerson effect" or Enhancement-Effekt which is known to cause a higher ratio of photosynthesis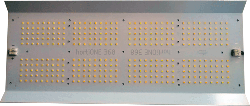 Fits to all common grow tents
Grow Tents or any variation of grow cabinets. HortiOne LED grow lights are designed for indoor Grower.
These are some application samples.