Key Features: hortiONE 592
Very Loooooong Single LED PANEL
45° Angled Reflector
Supports diffuse light
Homogen light distribution
592 LEDS
Dimming
2,7 µmol/J when the module runs at the full 190W . Diming increases the Efficacy up to 3.0µmol/J
High Reliability and Lifetime
Highest Resistancy against Sulfur and VOCS
LM90: 50.000h. Lifetime until 90% light output is reached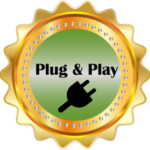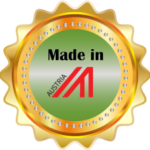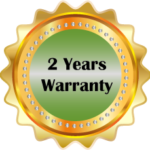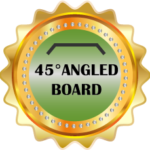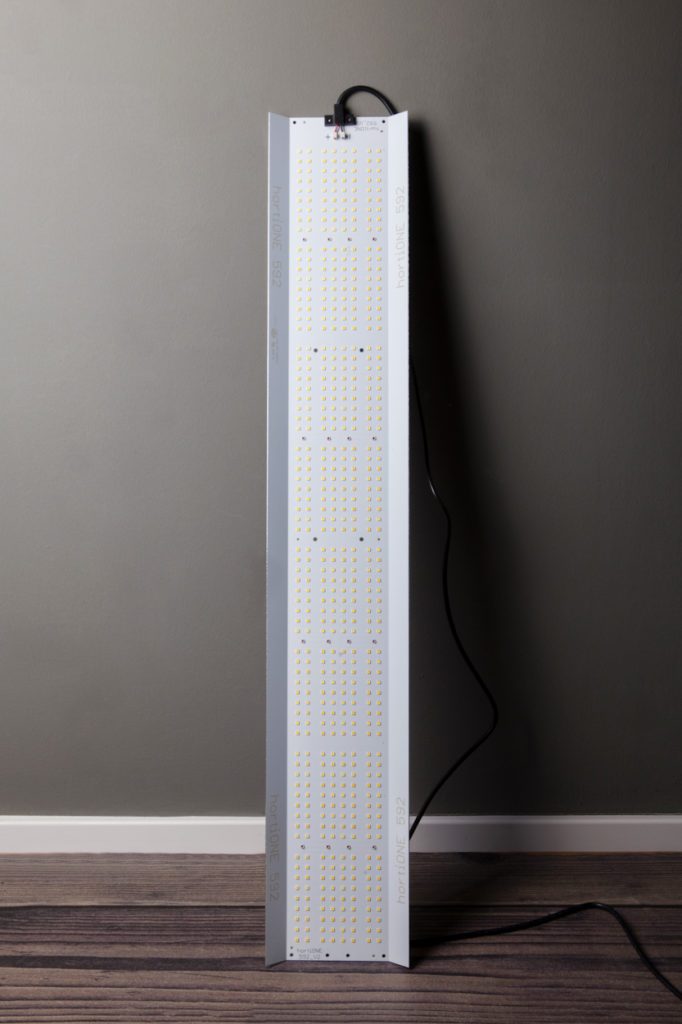 PPFD Plot - Light Intensity and Distribution
High Light-Output due to a high efficacy of 2.7 µmol/J.
Very homogenous light-distribution without the losses of a secondary lense.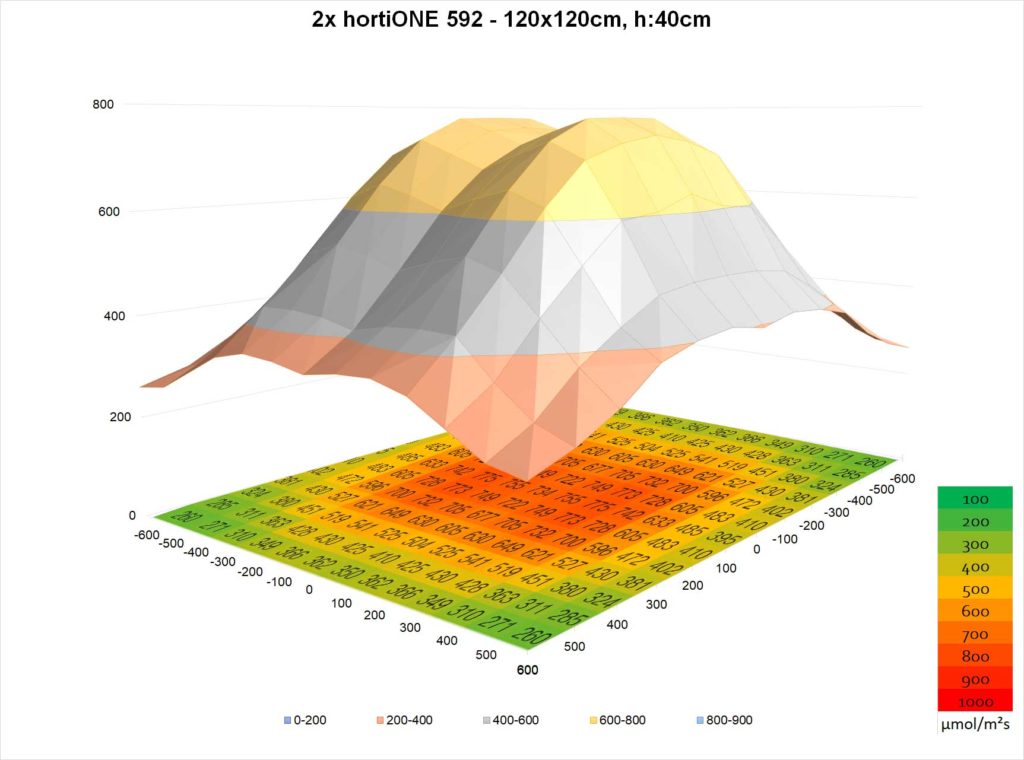 Application Samples in Grow-Tents
A 600 W HPS (High Pressure Sodium) lamp can be replaced  (based on PPF) with 2x hortiONE 592 with a total consumption of just 380W
Shops nearby and official reseller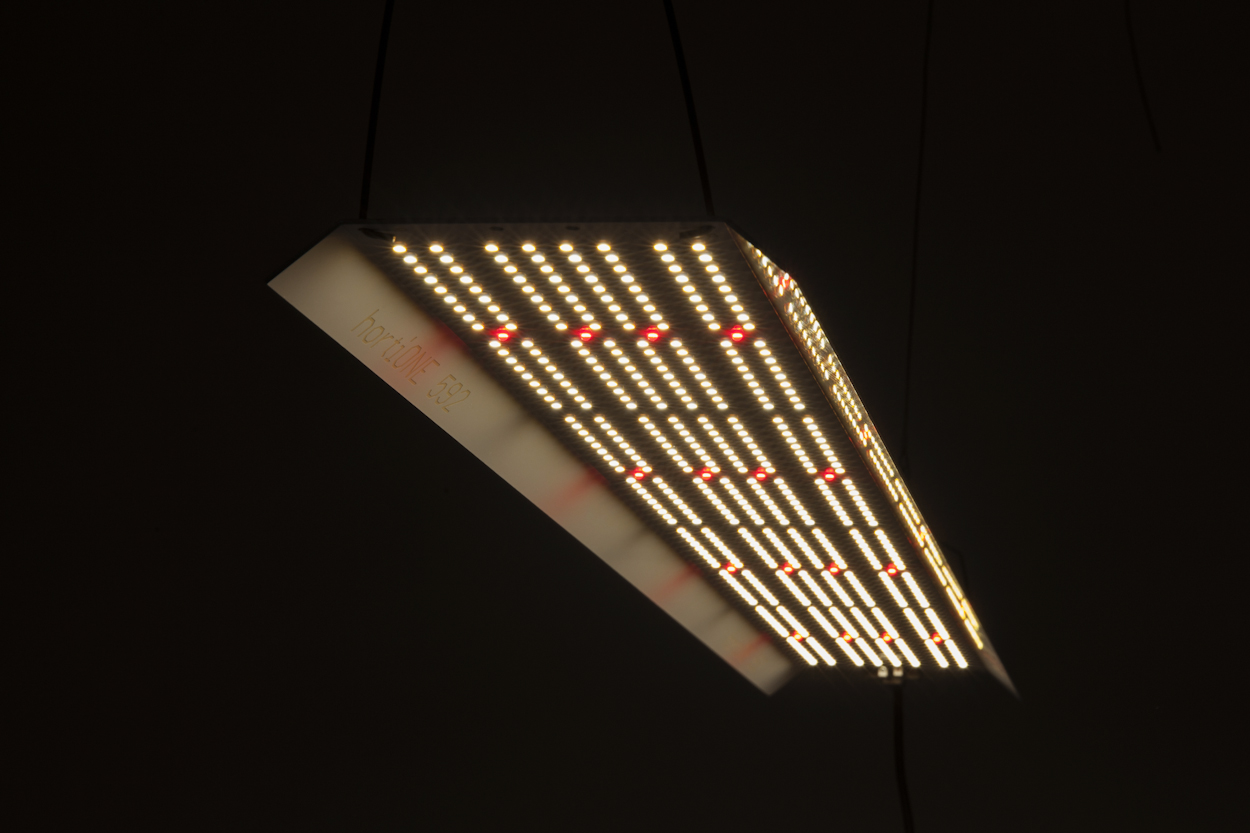 Reflector
Relfector: 45° Angled Panel
Supports Diffuse light distribution 
1 of 4
576 MID-POWER LEDS
SEOUL 3030series 3500K
2 of 4
16 Hyper Red - 660nm
OSRM OSLON – HIGH Power
3 of 4
835 mm - Long Panel
More is More!
Bigger Panel – Less lamps required
4 of 4